Once you realize how much nasty stuff goes into women's cosmetics, you don't want to put these toxic concoctions on your body.
About 60 percent of everything you put on your skin winds up in your bloodstream, according to a wonderful holistic minded doctor I saw a few years ago. She explained that if you couldn't safely eat something, it didn't belong on your skin. I saw this doctor while my raging body-wide inflammation had kicked into overdrive. She gave me natural solutions to tame my chronic nerve pain, naturally, without drugs.
So, now, I pay particular attention to what I put on my skin, knowing that most of it winds up in my body. I no longer miss the chemical cosmetics I used to use.
The more I learn, the less I miss them. One of the more horrifying additives is a class of compounds called parabens. These preservatives are added to just about everything. Unless a product specifically says "paraben free," I assume these potential cancer causing substances are added. Parabens mimic estrogen. So there's growing concern they're part of the reason we're living through a breast cancer epidemic. (Of course, more research is needed. But I'm not waiting.)
Homemade Skin Care Gifts
(This post contains affiliate links. If you purchase anything, I receive a commission, at no extra cost to you.)
Fortunately, it's easy to replace all of your chemical cosmetics. A large and growing selection of all natural, plant-based cosmetics are now available. If you can't find them locally, you can order them online. I've been able to find effective substitutes for everything, even my mascara.
Did you know that legally, mascara sold in the United States can be made with mercury, a toxic heavy metal known for its ability to cause a wide range of health problems? That's just one reason I'm fully committed to using only natural cosmetics. I also like to tell my readers about the problem of potentially toxic beauty products, including mercury-free mascara. That way, they can make healthy choices.
Or, instead of buying ready-to-wear mascara, you can also make your own. Here's a link to a really easy DIY mascara recipe.
Homemade Skin Care Gift Ideas
You can create a seemingly infinite number of homemade skin care gifts if you have just a few ingredients, including coconut oil, shea butter and natural beeswax pellets. There are a wide range of recipes with these ingredients as the base. Essential oils can then provide the fragrance, as well as certain therapeutic properties.
For instance, you may want to make all natural whipped face cream with coconut oil and shea butter. Putting a few drops of frankincense in the mix gives it extra wrinkle fighting potential. Frankincense essential oil a well-known anti-aging remedy.
Over the winter, to fight the cold dry air, I made a luxurious body butter/face cream with frankincense essential oil. Here's how I made this all natural beauty product. When making your own frankincense face cream, it's very easy to double or triple the recipe, so you have some extra to give away as gifts.
Homemade Skin Care Gift Recipes
It's really, really easy to make body butter, with shea butter and coconut oil. You can use this as is, if you want a cream-like finished product. Or, you can add pure beeswax pellets to the mix. This firms it up. Coconut oil turns to liquid when the temperature hits 76 degrees F. So adding a little beeswax to the recipe keeps it more solid. If you add enough beeswax, you end up with a balm, instead of a body butter. So you may need to play around with proportions.
With just three ingredients – coconut oil, shea butter and beeswax pellets – you can easily make an all natural hand balm. If you add lavender essential oil, it becomes a soothing hand balm. Hand balm is very much appreciated. Last Christmas, I bought my parents a commercial all natural hand balm. They liked it so much that I reordered it later. Now, I don't even have to do that. I can just make it for them.
How to Make Hand Balm for Gifts
Hand or body balm is so useful. It can heal dry hands. In this case, you'd want to add a little lavender essential oil to the mixture. (Or, you can make a balm for headaches by adding peppermint essential oil instead.) Anyway, regardless of your purpose, making balm is not as difficult as you'd think. Here's how to do it.
1/2 cup of pure organic coconut oil (It's available here)
1/2 cup of organic shea butter (It's available here)
1/2 cup of pure beeswax pellets (They're available here)
Melt all of these ingredients in a sturdy pan (stainless steel) over low heat. Watch them carefully and remove as soon as they are liquid. Add 5 drops of lavender essential oil to the mix. It will harden quickly. Before it hardens, pour it into a small tin. (I use an empty but clean mint tin.)
Epsom Salt DIY Skin Care Gifts
It's also really easy to make DIY Epsom salt bath salts. The homemade version work just as well as the fancier versions you can buy. Except you don't have to worry about artificial colors and fragrances. That's because you add all the ingredients. Instead of chemical perfume, you can use essential oils.
Epsom bath salt gifts are among the easiest to make. All you do is take a decorative jar or a clean Mason jar, and fill it 3/4 of the way with Epsom salt (it's available here). Then top it off with baking soda, leaving enough room to shake it so the contents are thoroughly mixed. Then add 10 to 15 drops of lavender essential oil.
I've used this exact recipe as a foot soak. It really works to help remove dead skin cells, especially if you follow up with a pumice bar, or even a dry towel.
Homemade Skin Care Lotion Bars
Lotion bars are similar to body balm. You use the exact same ingredients, in the same proportions. However, instead of pouring the mixture into a tin, or a clean glass jar, you pour it into silicone molds. A wide range of decorative silicone molds are available online, if you can't find them locally.
Out of all the DIY skincare items I've made, lotion bars were probably the most fun. They're so transportable, compared to a bottle of lotion. In the winter, you can put a lotion bar inside a plastic bag and tuck it in your purse. Then you can use it as needed. One small lotion bar lasts a long time, and can be used repeatedly.
How to Make Lotion Bars for Dry Skin
Anyway, here's the exact recipe I used to make my own lotion bars. I didn't have a silicone mold available, so I used an old ice cube tray. However, a decorative silicone mold would have been even better.
1/2 cup of organic coconut oil (You can find it here)
1/2 cup of natural shea butter (You can find it here)
1/2 cup of pure beeswax pastilles (You can find them here)
Melt everything over low heat. Make sure to use a sturdy pan. If you have a double boiler, this prevents it from heating too fast. If you don't just watch it closely and remove as soon as the mix becomes liquid. Add the essential oils of your choice. I used something called Meditation Synergy Blend because it smells so good. Pour into the mold and wait until the bars harden.
DIY Cosmetic Gift Jars
Making homemade skincare gifts is fun, easy and cost effective. However, it's all in the presentation. You can use empty Mason jars, with decorative labels. You can also find a wide range of nice jars online. This would work well if you plan to give the gifts out at a corporate function, or a bridal shower. You can see a few examples below.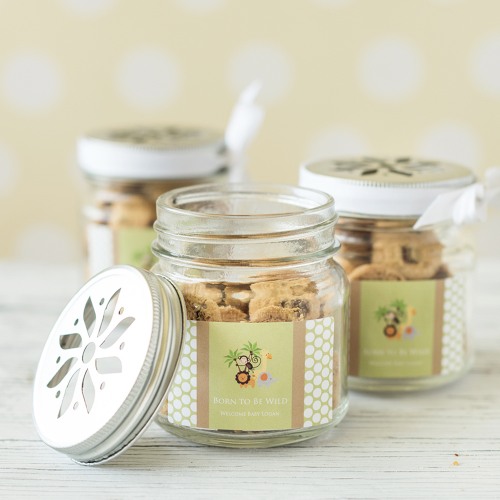 Mason Jars With Flower Lids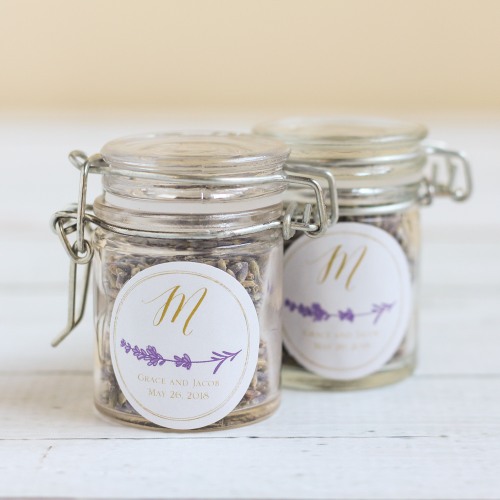 Mason Jars With Glass Lids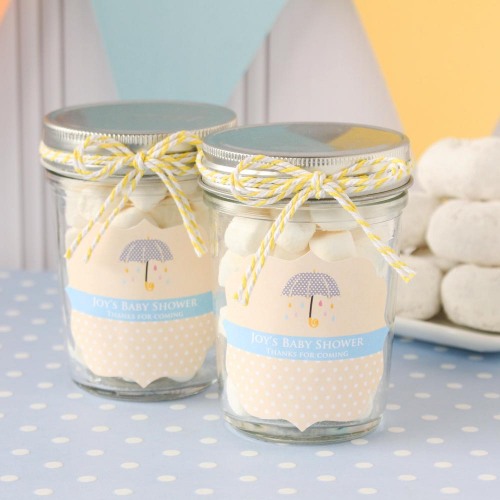 Country Style Mason Jars

Disclaimer
These statements have not been approved by the FDA. These products are not intended to diagnose, treat, cure or prevent any disease. Women who are pregnant or nursing should not use essential oils unless directed to do so by a healthcare professional.